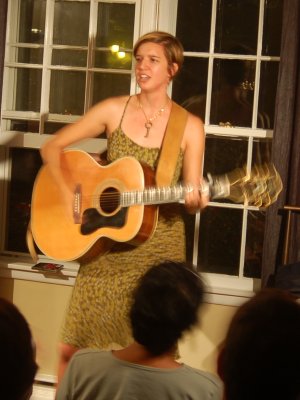 Ladies and Gentlemen, Ellen Cherry. Look for her again on Bonnie Branch in the future.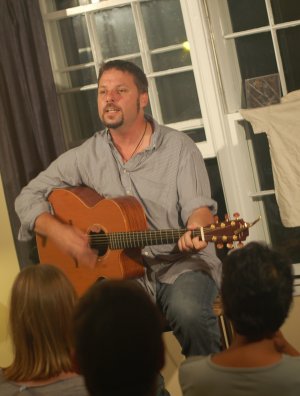 Mr. David Morreale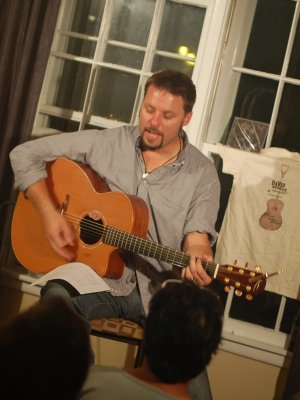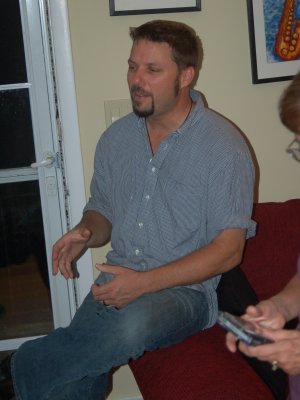 David chats during the intermission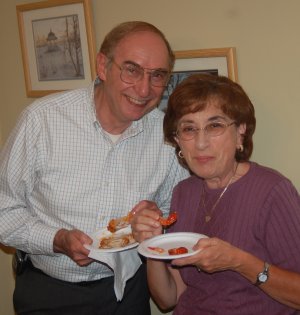 Bonnie Branch newcomers, Pat and Flora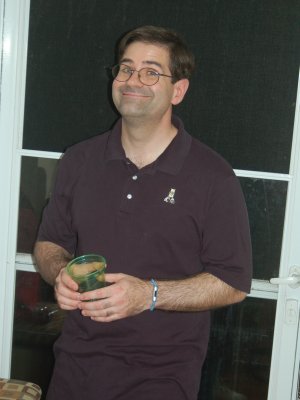 Paul, a great fan of both David and Ellen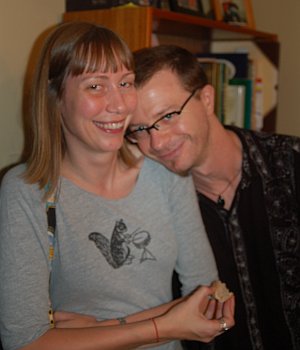 Kate and Greg don't shy away from the camera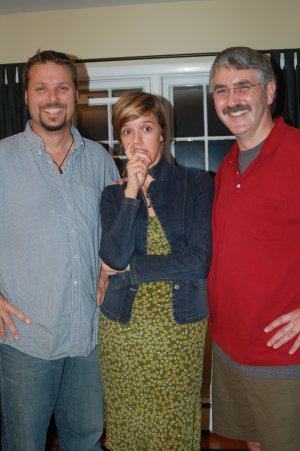 You gotta figure I'm gonna put this photo up the moment she posed for it. :)
Thanks again everyone for coming to the show! I hope to see you again soon!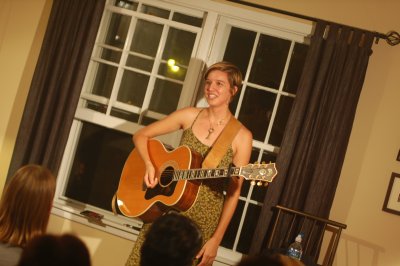 Ellen Cherry, a.k.a. Kristin Putchinski, gave a great opening set.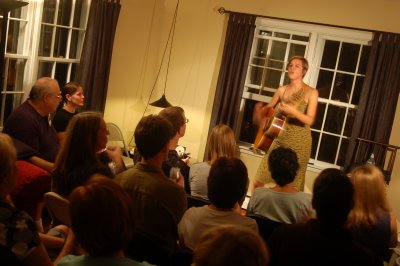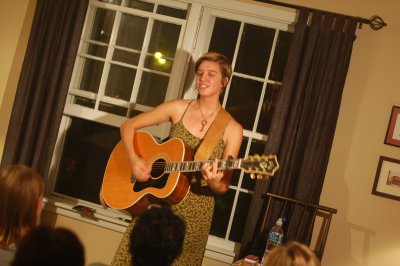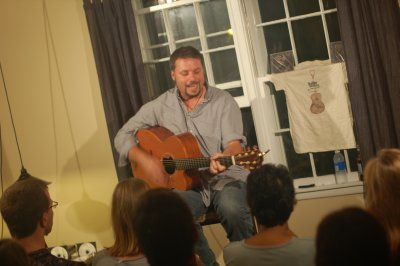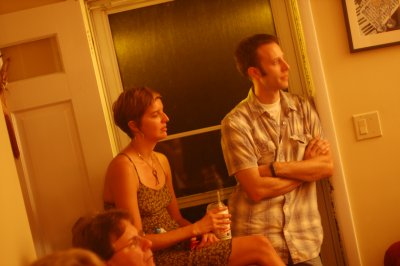 Ellen closes her eyes and listens while Shaun watches David perform.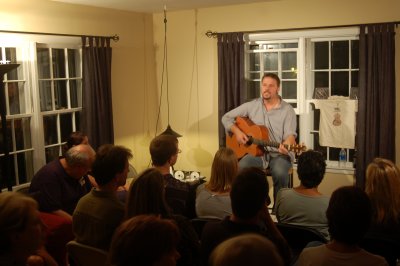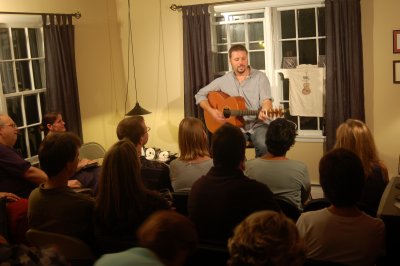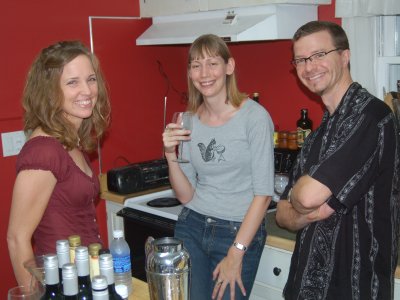 Alison, Kate & Greg hang out in the kitchen during the intermission.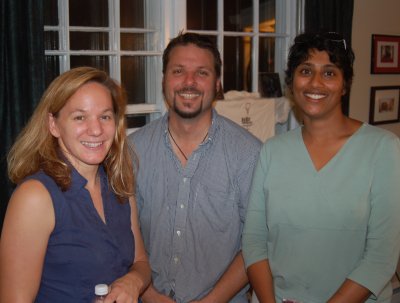 Carole, David and Sandy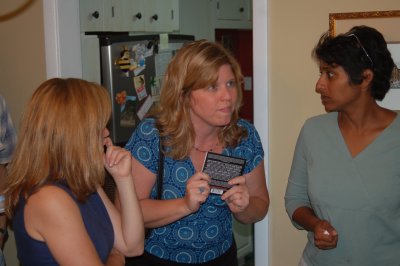 Carole, Melissa and Sandy talk during the intermission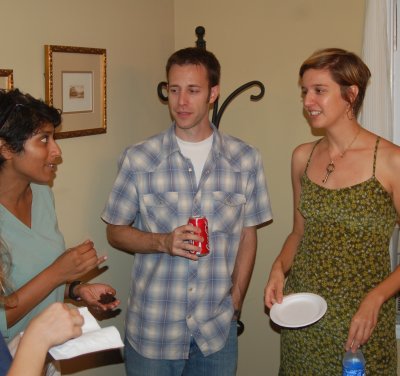 Sandy switches sides and talks to Shaun and Ellen